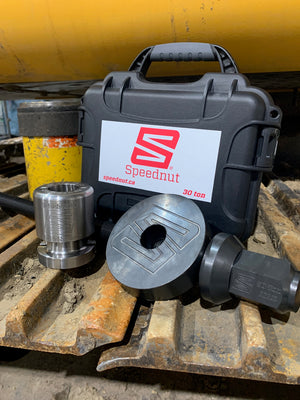 speednut pulling system
Speednut pulling System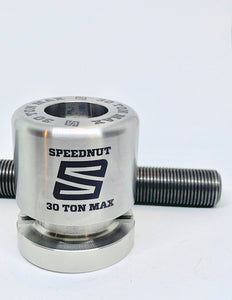 Trusted By Safe Mechanics
Speednut Pulling System is the only tool engineered to safely handle the massive loads required for bushing replacement in heavy equipment. 
Speednut System is easy to use, works with your existing hydraulic cylinder and creates a safer work environment by greatly reducing the safety risks associated with bushing replacement. No more wondering if the threaded rod will hold. You can be sure you have the right tool for the job. Safety is everything. 
It's All About Speed
Speednut sets up in seconds and matches the load ratings with your hydraulic cylinder. No more spinning nuts on stretched threaded rod. Finally there is a tool that makes bushing replacement safe and fast. Get more done in the shop and in the field by using Speednut Pulling System.